You've Only Got One Shot. Don't Blow it!
Learn About Our Methodology for Creating Pitches That Sell
Done Right The First Time, Your Sales Presentation Will Sell Itself!
In order to be noticed, engage buyers, and close more deals faster, your pitch requires just as much strategy as any other aspect of your sales process within your sales and marketing organization.
Sales Graphics' recipe for success combines best practices across three disciplines to deliver high performing presentations the help you close more deals. We call this Sales Graphics Pitch Development Framework. This process brings together sales and marketing to create something that satisfies both needs and increases sales performance. The Right Brain Smart Part.
We apply and built upon the proven and world-renowned Challenger Sales Methodology created by Matthew Dixon and Brent Adamson (as authored in their Challenger Sale book) to a sales pitch and presentation delivery model. This part of our framework includes working with marketing and sales to develop the right messaging, branding and content for a pitch that is more effective at selling.
This methodology provides a way to tell a story that will achieve more buyer engagement and sales than any other selling method. Sales Graphics has combined this Challenger Sales methodology with our own best practices in pitch strategy, technology delivery solutions, content development and creative execution that enables us to output a pitch that sells.
Once you have a great messaging and support content strategy mapped out, the next critical part of creating a great presentation that sells is the fun stuff - creativity. We align the right copywriting, storytelling, and visual graphics, videos, and animations to bring your brand and messaging story to life.
It is not creativity or presentation storytelling alone that engages an audience, it is a smart, targeted and selling methodology that when executed brilliantly, will sell.
The Techie and Analytical Part.
What tools you use to create, manage and share your pitch does matter. A limited software solution can have dire consequences on the outcome of your sales performance. Sales Graphics uses best-in-class software solution partners that provide you with the right toolkit for building and managing a pitch that sells.
We are pleased to announce our newest partner collaboration, Sandler Training-Shulman & Associates of New Jersey.
Since 1967 Sandler Training has been known for it's scientific, methodical and results-proven sales system. By providing strategies along with a repeatable system that puts the salesperson in control, more deals get closed, for bigger dollar amounts, and in about half the time. Ranked #1 Globally for the last 14 years by Forbes®, The Sandler Selling System® is taught to over 35,000 salespeople per year.
Part of that growth is thanks to our new partner, Founder and CEO of Sandler Training NJ. Kevin Shulman. Nearly 30 years ago, Sandler Training NJ opened its doors and hasn't looked back since. The firm has built a reputation of elite performance coaching and training. Additionally, Kevin has delivered Keynote Speeches at Madison Square Garden, and all over Las Vegas. "Teaming up with Sales Graphics gives our clients the necessary tools to make the very most out of their sales training," says Shulman.
When your Sales Graphics presentation is supported and placed within a proven selling framework like Sandler's, your investment in a sales presentation is ensured.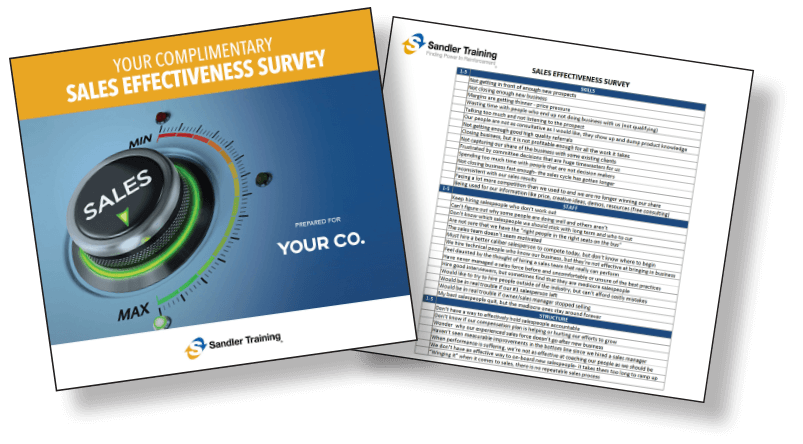 When businesses and firms want to grow sales and increase profits, they come to Sandler Training New Jersey by Shulman & Associates.
Our clients are typically: CEOs and Business Owners…who want more profits
Sales Managers…who want more sales
Salespeople…who want more commissions
Chief Learning Officers...who want training that creates behavior change & results
We make that happen by helping sales organizations fine-tune their selling process so they can quickly determine where and with whom to invest their time and resources in order to obtain the greatest return on that investment and Close More Sales, More Quickly and More Profitably.
Whatever your company's size and goals
We'll work with you to design a training solution that matches your needs.
Sales Teams and Individuals
Professional Service Providers
Customer Service and Inside Sales Teams
Business Owners, Presidents and CEOs
Enterprise Organizations
Meet our clients