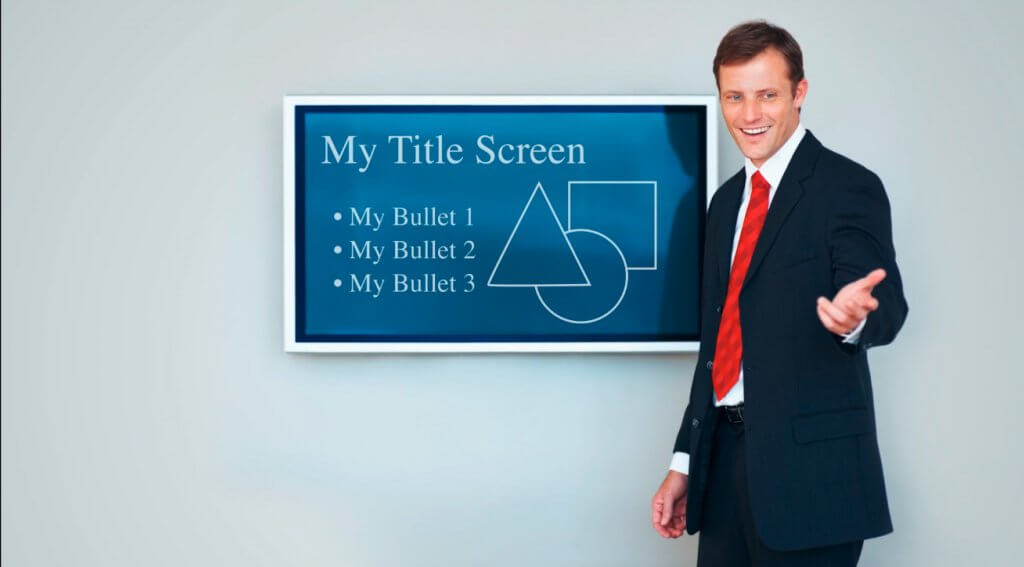 Seriously. It's not PowerPoint, though many in the presentation design industry blame Microsoft's PowerPoint® for the overabundance of bad sales presentations.
PowerPoint was everywhere. And it was easy, so anyone could use it. Couple PowerPoint's pervasiveness with the fact that most users had no design, storytelling, or writing skills. It is no wonder that slides stuffed with as much text as possible, in multiple fonts, with clip art, gifs, and sound effects thrown in became so common. Death by PowerPoint became a thing.
Fix My Sales Presentation
Thankfully, expectations have changed, and quality engaging sales pitches are expected. Marketing and Sales both recognize they need better and started to look for something else other than PowerPoint.
When people come to us and say: "Fix my sales presentation," we don't immediately pile on PowerPoint. We go straight to the heart of the problem: The story and the strategy. Whether using PowerPoint, Keynote, and / or PDFs, you need the right sales story. Then and only then do you tackle typography, visual graphic design, and good sales messaging writing. With a story that works with your selling strategy, we can fix a sales presentation, even in PowerPoint.
Why Not PowerPoint and What Alternative to PowerPoint make sense?
Still, we recommend using other options, not PowerPoint. It simply falls short for B2B enterprise selling:
Typeface management from computer to computer is hit or miss, forcing everyone to use built in Mac and PC system fonts
It isn't possible to lock down certain elements of the templates to keep the visual and verbal branding on-brand and consistent and centrally managed
It has no version control to ensure the latest version is what is used by everyone, everywhere
Large-sized sales presentations are not easy to share and send
It offers no true rich-media performance to allow you to include endless video
You cannot centrally manage a library of all slides, media, presentations, along with user controls and analytics
You can't view the sales presentation on any device unless PowerPoint is installed
Cloud-Based PowerPoint Alternatives to Fix a Sales Presentation
More and more sales organizations are turning to PowerPoint alternatives in the cloud. Options like, CustomShow, a robust cloud-based solution owned by Zoomifier, do more than fix a sales presentation. They add features like being able to create libraries of media assets, easily collaborate with others during presentation creation, and automatically pushing new versions out through a simple link. That it plays on every device is important in a world where mobile devices are as ubiquitous as sales tools. Add analytics so you can track when a user opens a presentation, how much time they spent on each slide and with whom they shared the presentation and it is easy to understand why "not PowerPoint" is so often the choice leading sales teams make today.
Whatever medium or technology you choose, whether something other than PowerPoint or not, you need a great story and the best possible technology solution for creating, managing and distributing your sales presentations.